Image quality is at the very core of Fujifilm's 85 year legacy. The ability for endoscopists to consistently obtain and organize the highest quality images is vital to the patient care pathway: from detection to diagnosis and treatment.
Fujifilm released 10 new endoscopes in 2019, delivering a comprehensive and expanding portfolio of imaging technologies to offer you an unmatched level of image clarity and performance.
We accelerate innovation and deliver meaningful solutions to help you improve patient value and change lives with solutions for:
Core GI
Endoscopic Ultrasound (EUS)
Endoscopic Retrograde Cholangiopancreatography (ERCP)
Endoscopic Submucosal Dissection (ESD)
Double Balloon Endoscopy (DBE)
Image Management & Reporting
Endosurgery
Pulmonary
Fujifilm's innovation doesn't stop at superior image clarity and visualization. Endoscopists using Fujifilm technologies and service gain a true partner, helping you get the most from your investment.
During Virtual ACG 2020, discover how Fujifilm is bringing the latest advancements in endoscopic imaging technologies to care teams across the U.S. and around the globe – and empowering you to reimagine endoscopic innovation in your practice.
Reimagine your Endoscopy partner: Fujifilm.
Core GI
ELUXEO Video Imaging System
Fujifilm's innovative ELUXEO® endoscopic video imaging system combines with the 700 Series line of endoscopes to empower physicians with the ability to achieve superlative image detail and clarity. 4-LED Multi-light technology, Linked Color Imaging (LCI®), and Blue Light Imaging (BLI), are clinically proven to help enhance detection and characterization of polyps, lesions, and adenomas.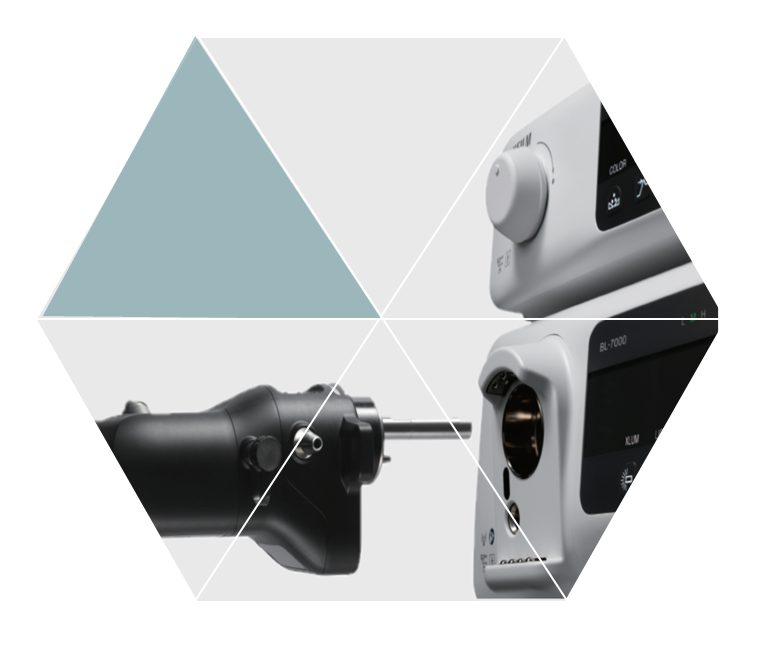 700 Series Colonoscopes
Reimagine innovation with ELUXEO® 700 Series Colonoscopes: combining unparalleled visualization with exceptional maneuverability and control to streamline access and enable detection in both routine and complex procedures. Fujifilm's full line of colonoscopes includes hybrid, slim, adult, and zoom options.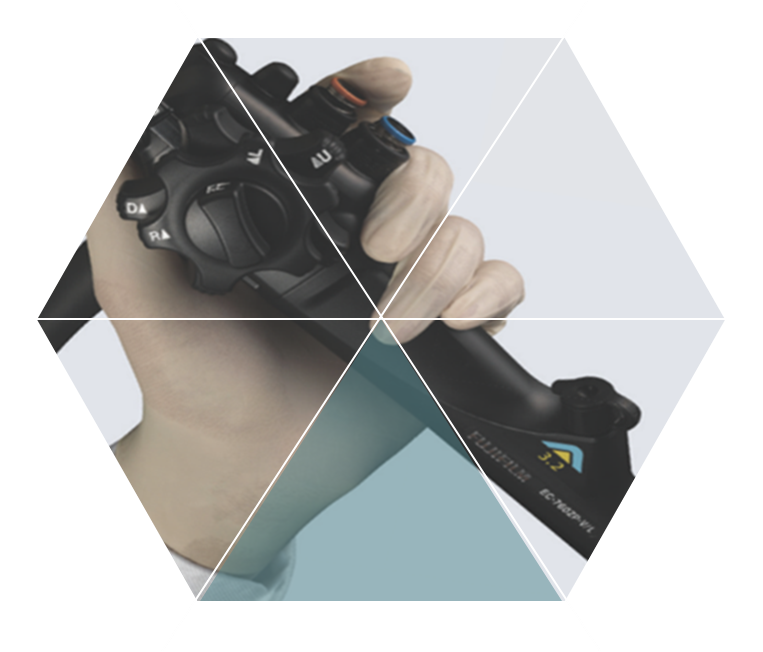 Interventional GI
580 Series Duodenoscope
The ED-580XT Duodenoscope features a single-use distal end cap for improved access for manual cleaning. Procedural advancements include a smooth instrument channel to ease advancement of the largest ERCP devices, direct elevator responsiveness for confident cannulation, and guide wire locking at the elevator for seamless device exchange.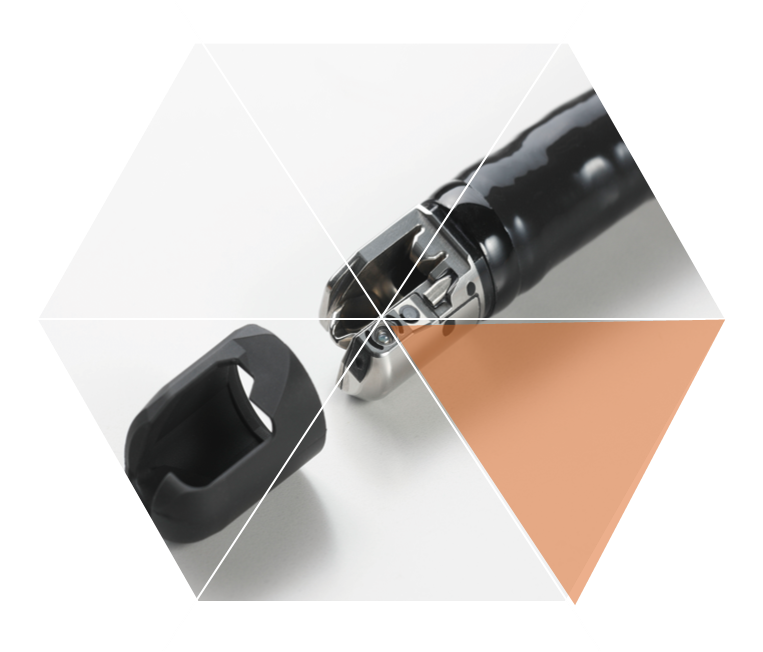 580 Series EUS Scopes
The EG-580UT Curved Linear EUS scope delivers exceptional maneuverability and a wide puncture range to address challenging FNA/FNB procedures, while the EG-580UR Radial EUS scope combines a large instrument channel with impressive retroflexing capabilities and forward viewing to provide versatility for use in a range of EUS and EGD procedures.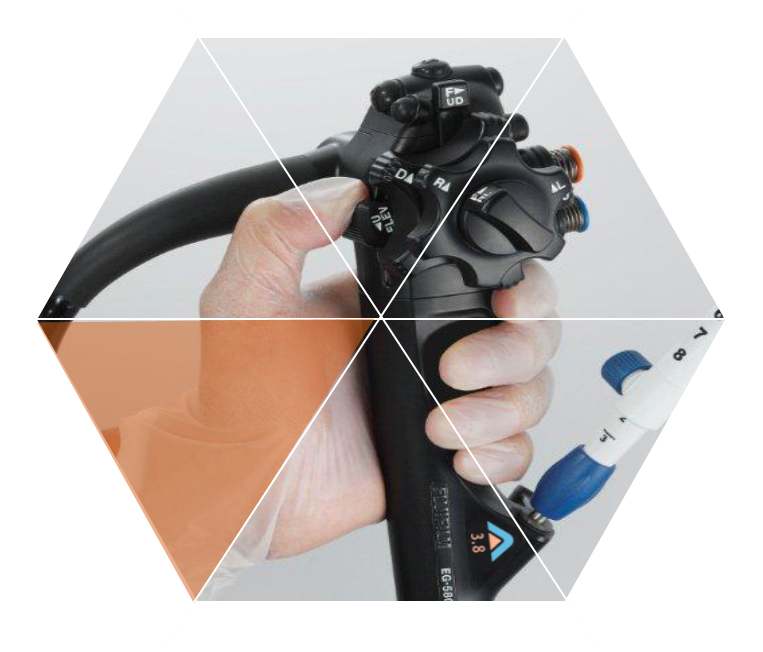 Endoscopic Submucosal Dissection
In addition to delivering exceptionally high-quality imaging solutions, Fujifilm provides endoscopists with innovative devices that support the growth of ESD. Designed for applications such as incision, dissection, marking, and coagulation, our ClutchCutter® and FlushKnife devices are designed for use in dissection procedures within the digestive tract. Our ST Hoods provide a unique tapered tip to support dissection and keep your view clear.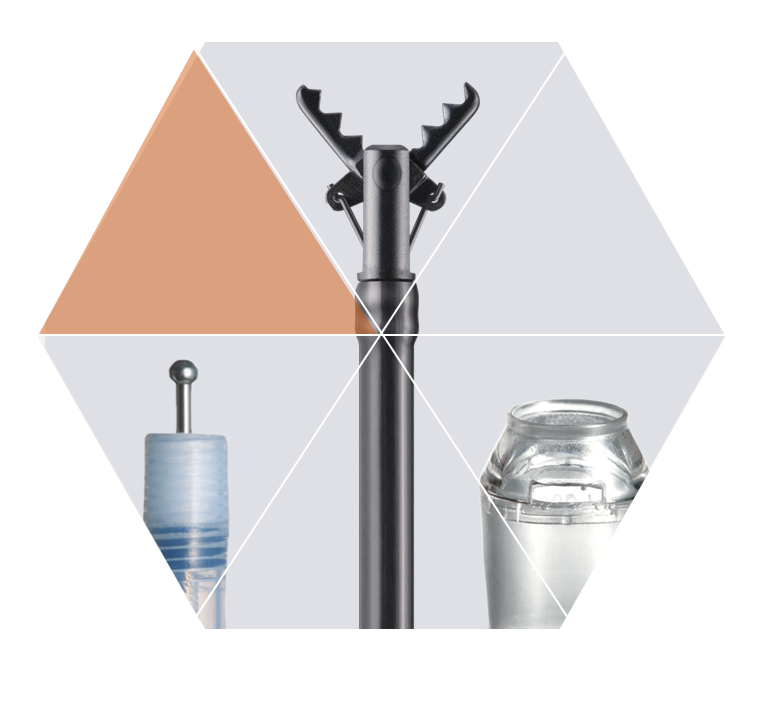 Image Enablement
Artificial Intelligence
Fujifilm Endoscopy Innovations in AI
Fujifilm has a long history of innovating in the AI space, along with recent investments in AI detection technology and platform development to support the endoscopy business. In addition, further investments include the development of a new facility utilizing AI and the Internet of Things (IoT) to streamline manufacturing of AI enabled endoscopes.



Service
Reimagine your Endoscopy partner: Fujifilm.
You now have a true choice when it comes to your scope technology and service partner. Fujifilm offers what you value most – superior technology and a proven, reliable service partner that cares about the investment you're making in your practice. We realize change can be challenging. Fujifilm's partners with you to not only make change possible, but to help you take your practice to a new level of performance in patient care.



Our experts can discuss your challenges, provide hands-on technology tutorials, and demonstrate how our solutions can help your practice.